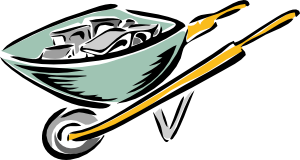 WITHOUT PREJUDICE
TRNC Legal System | North Cyprus Conveyancing System Review

Today I am looking at the conveyancing system in both the UK and north Cyprus. My conclusion, no comparison.
"The Law Society Conveyancing Protocol
This protocol is known as the Law Society Conveyancing Protocol (the Protocol).
The steps in the Protocol are not exhaustive and should not be regarded as a conveyancing 'checklist'.
Protocol: general obligations
The obligation to act in the best interests of the client takes precedence over this Protocol.
1. Disclose to the buyer/seller that there are professional obligations which apply to the sale and/or purchase. Obtain agreement and instructions to enable you to act in accordance with the terms and spirit of this Protocol.
2. Where acting for a lender as well as for a buyer/seller, the duties owed to the lender are no less important than they are for any buyer/seller, subject to the nature of the instructions.
3. There is potential for a conflict of interest to arise when acting for more than one party: sellers, buyers and lenders. Careful consideration must be given to this.
4. Endeavour to maintain vigilance to protect and guard against fraudulent or other illegal behaviour encountered in the conveyancing process.
5. Maintain high standards of courtesy and deal with others in a fair and honest manner.
6. Co-operate with others and treat them with respect.
7. Share information with others to assist in the efficient management of each transaction or chain of transactions. Requirements to provide and share information in each stage of the Protocol are subject to client confidentiality obligations. If the buyer/seller consents to the
disclosure of information about the transaction, other transactions in the chain or any change in circumstances, this information should be disclosed. The buyer/seller should not be encouraged to withhold authority to disclose information unless there are exceptional circumstances.
8. Respond to all communications promptly or in accordance with agreed timeframes. Where something is to be addressed in a different order or by different means, this should be notified to those who are affected as soon as reasonably possible. Steps required by the Protocol should be carried out as soon as reasonably possible.
9. Deal with transaction materials including correspondence, electronic or otherwise, efficiently and with care and consideration. Where parties agree to deal online, agree arrangements, for example, to acknowledge receipt. Where documents are submitted by post, submit draft documents in duplicate.
10. Ensure all incoming data is loaded onto the system and made available to the person dealing within a day of receipt, where any automated data handling or scanning of documents is used.
11. Use the most up-to-date version of forms, formulae and codes provided by the Law Society. Follow the advice contained in SRA warning cards, guidance, Law Society practice notes and other practice information. Update forms to accord with changes in the law if these have not been updated by the Law Society.
12. Ensure proper arrangements are made for file management (including cover for absent colleagues) during any period of planned or unplanned absences."
These are the guidelines by which solicitors/conveyancers in the UK work. Can you imagine the Advocates in north Cyprus being able or even willing to comply with these? Communication, hands up all those who were kept informed by their Advocates whilst the deal went through? Conflict of interest, hands up all those who now know there was one but did not know at the time? With the exception of the London area, the fee charged by UK solicitors/conveyancers are less and the service much more efficient.
For an industry that claims to be modelled on British Law, the legal system in north Cyprus falls short of the British system when it comes to buying a property.
Pauline Read