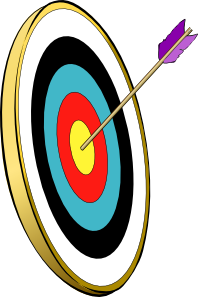 Without Prejudice
North Cyprus Property Victims – Stand Up and Become a Target
I have never been the sort of person to attract much attention, not that is, until I moved to north Cyprus.
Remember everything that has happened is a result of just one action on my part. I bought a villa I north Cyprus. Who would, or could, have believed this one action would escalate into such an evil thing as a FaceBook Hate campaign. Be warned, if it could happen to me, it could happen to anyone.
Here is the chronology of my purchase:
| | |
| --- | --- |
|  14th September 2005 | Contracted to buy the villa |
|  6th  May 2006 | Moved into my new home |
|  6th  March 2008 | Whilst registering my Contract (new law allowed) found out about mortgages |
|  6th  June 2010 | Auction following Akfinans Bank legal action allowed this and the Bank bought villa belonging to me and those of the other owners |
| 30th  July 2010 | Akfinans Bank illegally and without a court order, broke into and took the villa the action that led to the nickname given to my partner 'Agile', who had to jump out of the way of the 'escape' vehicle. |
As is well known, I did not take this lying down and gave maximum publicity to what had happened. That some blame me for the way the Bank has acted is the reaction of those who do not want to accept this has happened and that the Bank would have taken ALL the villas by now if unopposed. As it is, they now have possession of my villa (spend weekends in it) and the villa of another victim.
Those who formed the Hate Group possibly see me as a barrier to their earning from the misery of north Cyprus property scam victims, I can't think of any other credible reason. I am quite happy for those appropriately qualified to help victims. I do believe negotiation is preferable to litigation and that litigation should be the very LAST resort. A new breed of Advocate is coming forward, those who were not involved in the initial sales that led to so many finding their sale is less than safe and that their Advocate was less than adequate.
Now I am in the UK, sadly because my rock, Agile, is unwell. Will I return? This depends on the health of my rock who has supported me through all this faeces, it is now time for me to support him in his hour of need.
Never give in, never give up.
Pauline Ann Read