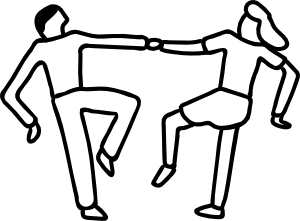 There will another charity evening to help swell the Legal Fighting Fund for the Kulaksiz 5 on Wednesday the 21st September 2011. This time the venue is the Green Palace Restaurant in Karşiyaka, which is not far from Karşiyaka School. The start time is 8.00 p.m. Entrance ticket is 35 TL for food, music and dancing. 10TL of the ticket price will be added to the K5 Legal Fighting Fund.
There will be a raffle with prizes kindly donated by local people and businesses. It will be a special evening, with good food, good company and in support of a good cause at a price we can all afford.
Tickets can be obtained from David of the BRS Property Sub Committee telephone 0533 8689652 . It is good to see the BRS so actively involved in all property issues.
Let us all remember there are 1400 in the mortgage queue out there, the Banks are poised ready to pounce should Kulaksiz 5 fail in their bid for justice. Let us also remember the very many others with property related problems, unfinished builds, no builds, no planning permission, no water, demands for extra money, demands to pay the builders taxes. Unreasonable demands for anything their greedy minds can think of. Let us also not forget these problems are shared by foreigners and Turkish Cypriots alike.
The most easily settled of all problems is the Electricity problem. Government owned KibTek could solve all electricity problems at a stroke. That one consumer of electricity has to pay almost three times as much as another consumer is an anathema. Does it cost more to generate builders' electric of course not, are they punishing the right people because the builder failed to complete his electricity project, of course not. Was it ever right to apply a many tiered prices system anyway, of course not? Surely everyone should pay the same tariff. I call on the Government to right this terrible injustice in the electricity sector. Ensure that everyone has a supply of electricity and make sure everyone pays at the same rate. This should include all employees of KibTek too.