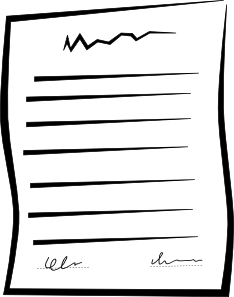 Cyprus Problem | An Agreement on the Table?
According to Kibris newspaper (05.06.13), columnist Ata Atun, under the title "The solution process in Cyprus is starting," the foundations for an agreement concerning the Cyprus Problem has been put forward. The agreement includes:
"new arrangement on the property issue and to pay compensations and establish a federal state which will be bi-communal and bi-zonal and will have a weak central government and its sovereignty will derive from the EU."
As part of this deal both Turkish and Greek troops will leave the island and the Greek Cypriot National Guard will be replaced with a European unit including Turkish, Greek and EU forces.
If the agreement is signed, and Turkey's becomes a member of the EU, Turkey, Greece and the newly formed "Federal Cyprus" will sign a "Friendship Agreement" which will share the natural and mineral wealth from the Exclusive Economic Zone with Turkey taking 40%, Greece 30%, Cyprus 20% and EU 10%.
If these agreements are approved by the international community, Turkey will pay 50% of the south's debt and the other 50% will be paid by the EU as aid to the new federal state. Turkey, Federal Cyprus, Greece and the EU will share the cost of the pipeline which will be pass through Turkey carrying to Europe the oil and natural gas extracted from the area.
The EU Commissioner Responsible for the Enlargement, Stefan Fule, is alleged to have launched an initiative for the opening of Ercan airport to international flights in response to the return of Varosha to its former owners. Opening Ercan to international flights is:
"tantamount to Turkey's opening its ports and airspace to the ships and airplanes under Greek Cypriot flag. And this means that would bring along the opening of the chapters which are frozen by the Greek Cypriot side in Turkey's Accession negotiations and the acceptance of Turkey into the EU."