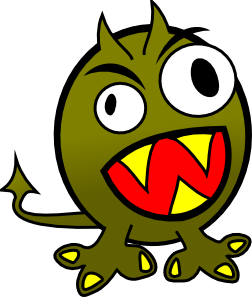 WITHOUT PREJUDICE
North Cyprus Property | Yilmaz Family Again!
This has been a week dedicated to the Yilmaz family because without them, and their part in the Kulaksiz 5 conspiracy, it could not and would not have happened. They brought the bank into the lives of their innocent 'marks'.
They certainly had the whole of the site fooled with their friendliness and their dependence on Osman for their water. How little we knew. Poorer and wiser now, but at what a cost to them in health and wealth.
Back in June 2010 they were totally unaware of the duplicity of this family:
"Casualties of the the bank auction
Wednesday, June 9, 2010 by Name & Address Supplied
I thought my stint would be over after the auction, I have no idea how many articles I have written or indeed how I have managed not to be too repetitive.
Seeing Osman, brother-in-law of that cowardly Yuksel Yilmaz, lying on the stretcher at the auction on Sunday made me reflect on the happy times when I was blissfully unaware of the duplicitous act that Yuksel Yilmaz had perpetrated on us all and I now realise, on his own family too. I am told that even his mother, who was too ill to manage her own affairs, trustingly signed over all the land to her son, what mother wouldn't.
Osman has an underlying heart condition (or so he said but now no one believes that) and it is not the first time I have seen him unconscious. One evening after spending a very pleasant evening with Osman and his wife Hattice and the children, we wandered across the way and home to bed. Suddenly there was a pounding on the front door, Handi their daughter was there screaming, Baba had fallen over in the bathroom. We quickly dressed and ran over to the house. By this time Osman had been dragged onto the settee, but he was deeply unconscious. Chris my partner ran to our house to get the van to put Osman in so we could get him to the hospital. Before Chris had chance to get back, Hattice hoist the unconscious Osman on her back and carried him to her nephew Ali's small car. Hattice lay him on the back seat. I could see Osman's head was not clear of the door and only just managed to pull his feet from the other side, thus avoiding his having a nasty smack on the head. He didn't need to add concussion to his other problems. Thus we proceeded in convoy to the hospital. On arrival at the hospital Chris and I were feeling a little surplus to requirements but, what the heck, we wandered through and found Osman in a sort of recovery room. He was conscious by now and on a drip.
It was decided that once the drip had finished Osman could return home. Ali remained to bring Osman back later. Chris, Hattice and I sat in the front seat of the van and Yuksel Yilmaz sat in the back of the van on a sunbed. This is how close a relationship we all once had. I am so sad that, due to the events later discovered, the whole relationship has fallen apart.
Yuksel Yilmaz, Abdurrahman Guney and The Bank Limited have not only taken my house, they have taken my friends too."
Today 6th June 2013 is the third anniversary of the auction that may well have been illegal. It seems incomprehensible that this has not yet been determined, nor the situation resolved.
"Yuksel Yilmaz, Abdurrahman Guney and The Bank Limited have not only taken my house, they have taken my friends too."
I find this sentence particularly poignant and can only comment 'with friends like that, who needs enemies?'
Power to the people
Citizen Smith