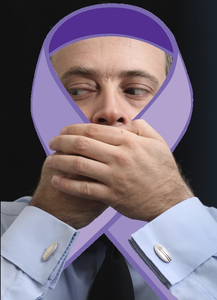 WITHOUT PREJUDICE
North Cyprus Property | Jan McDermott's Property Victim Story
We read North Cyprus Property Victim Jan McDermott's story in her local paper and in the local English paper here. We read the sanitised version and this is the way newspapers pick out what they consider the salient points and leave out the parts they feel are contentious.
We at NCFP print the version in the words of the writer and it gives more of a feeling of just how much that has happened to them impacts on their lives and the lives of all around them.
This is Jan's story in her own words:
"In May 2004 I went to help a friend of mine move into her villa she had just purchased in Kyrenia (Girne) Northern Cyprus. The villa was beautiful and this is where I first met my husband. Although I did not know then that I would end up marring him.
I had just been made redundant from GlaxoSmithKline and had received a nice redundancy package which was enough to pay off my mortgage.
I fell in love with Kyrenia and decided it was a good idea to invest in a property there to use as a holiday home where I could go and see my future husband and have lots of lovely holidays there. It was my dream to maybe one day retire there as well.
I went to see Henry Charles at his Estate Agents as this was where my friend had purchased hers. He showed me a lovely Penthouse apartment which was for sale from plan and told me that if I paid in full for the apartment I would get 10% off the price. This, as I thought at the time, was a good deal as it meant I would get £6,800 of the asking price.
The Builder's name was Tayyor Ogurlu President of Kyerson Homes whom I was told by Henry Charles was a very reputable construction company.
I was very happy and excited and paid a deposit of £500 I then had to pay £31,100 twenty one days after signing the contract which was drawn up by Gurkan and Gurkan solicitors. The remainder of 30,600 had to be paid in nine months. I done everything that I was told to do and thought that everything had been done properly through solicitors.
So off we went to Gurkan and Gurkan solicitors to sign the contracts where I met a lady who I was told was the builders sister. They told me that the builder was in Canada and that his sister had been given Power of Attorney to sign the contract. I actually have a copy of this POA in my procession which was given to me at the Tapu. It. was the form they gave me by mistake when I went to register my contract. My contract did not get registered but at least I have proof of this POA.
The contract was in English so I went through it with my solicitor and then we all signed the contract. There was also another lady there present whom I was told was a member of the Land Owners family.
Henry Charles had told me that because I had paid off my mortgage here in the UK that I would have no trouble re-mortgaging my house to pay for my little nest egg. I was still in my forties so I had plenty of time to repay the mortgage and jobs was much easier to find then than they are in the present climate.
I was so happy with my purchase and so in love with my then boyfriend that I was truly on top of the world but what I did not know was that this was just the beginning of my nightmare.
I was told that my property would be complete in two years and if it wasn't I would get compensation to cover any inconvenience.
I went back over in April 2005 to see how things had progressed. The foundations had been laid and Tayyor the builder promised me that everything was on track and that my penthouse would probably be ready before the 2 year completion date. I was so so very happy.
He said that he expected to it to be complete in August that year and asked me to choose my kitchen, bathroom and tiles. How exited I was.
He also advised me to order my furniture so that everything would be ready for me to move into. He recommended me to order my furniture from his sister's furniture design studio which was called Gursan Design Studio. You might know it? It has gone bankrupt now.
I choose my furniture and paid £825 deposit. How gullible I was. Bless
I came home feeling so happy and on top of the world.
In 2008 I was told by my attorney that I needed to register my Property both me and my husband had decided to go over to Kyrenia so I decided to save some money and do it myself. BIG MISTAKE.
I must just mention that my husband worked at Oscar Hotel when I met him and then moved to Shiraz Cafe in town. He had to leave Northern Cyprus because they had not obtained him his work permit. They had promised to get it for him but didn't, so he had to leave.
It was quite sad really as he had worked at Oscars Hotel for 4 years and only been at the Shiraz Cafe for about 6 months. Never mind he was here in London with me at this time so it didn't matter now. or as I thought.
When we got to Ercan airport my husband was arrested and put into prison because of the work permit situation. We had been told that it was ok to go back but alas it was not. The next morning he was deported to Turkey and I was left beside myself with worry with his family screaming at me down the phone. It was surely a very traumatic time. I would not wish it on anyone.
When I got the full story, quite some time later, i was told they had locked him in a cell without any food or water for over 24 hours and they would not even let him use the toilet. Bastards whatever happened to Human Rights.
The whole week was a bit of a blur to be honest I never want to go through that ever again and would not wish it on anyone. Not even my worst enemy.
After a few days, once I knew my husband was safe and sound with his family in Turkey, I went to the Tapu to register my property. I asked if there was someone who spoke English and the gentleman said he could so I proceeded to ask to register my property. I showed him my contract and off he went to do it. I paid my money and took what I thought was my registration papers.
Marion Stokes had been a big help to me that week. I had gone and asked her for her help and I must say that she was very supportive and that I could not have got through that week without her. So a big thanks to Marion. X
She advised me to put the form in my file with my solicitor and did also advise me to get it translated into English but by this time I was absolutely exhausted and i was going home early the next day so I didn't bother thinking that nothing could possibly go wrong but HOW WRONG I WAS.
I found out the end of last year that indeed my property had not been registered. They had given me a Power of Attorney form instead? Don't know why, don't know how, but that's what they did. I should have taken the time and listened to Marion's advice and get it translated.
TAKE NOTE EVERYONE PLEASE DO NOT MAKE THE SAME MISTAKE.
The builder had promised to give me a progress report every 3 to 4 weeks but that never happened. In August that year I found out that the construction had come to a standstill. Tayyor came up with lots of excuses.
It was a very sad time for me as my mother had been ill and had sadly passed away so the last thing I wanted was all this grief from the builder.
The completion date came and went and there was still no sign of it happening then one day I got a phone call from my solicitor saying that he knew that Tayyor was being taken to court by the Land Owner and that he had declared he was in financial difficulty.
Alarm bells started ringing and I desperately started getting in contact with other purchasers. They had all heard the same thing. This was devastating.
Quite some time after this my solicitor contacted me again this time saying the Land Owner wanted to contact me and was it ok for him to give them my contact details. Of course I gave my permission.
The land owners daughter and son-in-law phoned me and spoke to my then husband they told us that they had completed their block and wanted all the other purchasers to pay more money to get our apartments completed and promised that they would still stand by our contracts and give us our title deeds.
There were a lot of questions to be answered as we were not prepared to part with any more money without any guarantees. We asked for our deeds up front. I even went over to see them to discuss all the possibilities. My mother-in-law came with me for translation purposes although they did speak some English I just wanted to be certain that translation was not a problem.
The Land Owner and the builder then went to court which bought all negotiations to a standstill. 3 years it was in court until eventually we were told that the builder was terminally ill with cancer and was suspected to have died.
That was the beginning of this year and we have since been over to see our solicitor and have been advised to take it to court because now the Land Owners are denying all knowledge of us and our contracts. The land owners name is Arife Seckin. How on earth could she or her family do this to us?
One of the other purchasers has already been to court and have been advised to put an injunction on the site. Which they have done. I have been told by my solicitor that when my time comes to go to court that I will also need to put an injunction on my property. Don't know why really seeing as there is already one on the whole site. I have paid my solicitor and I have paid my security costs to the court but I can see more court cost coming which is really scarring me.
I have already paid £2,900 GBP for this how much more will I need to pay? Or even how much longer will I be able to afford to pay? Who knows I struggled to find this payment.
I have 9 years left to pay on my mortgage so this is how long I will have to pay for my mistake and I want to make other people aware of the property situation out there so that others do not make the same mistake as me.
The financial strain on the marriage was just too much for my husband to bear and we have now been separated for 3 years for which I am well and truly over although I was heartbroken at the time. I am still very sad that it ever had to happen this way.
So this is my story and thank you for taking time to read it.
There are many more victims like me out there with so many different stories which sadden me even more. There are British people who have lost all their life saving which they have worked hard for all their lives.
This should not happen to anyone whatever happened to people's Human Rights?
Now my fight in court begins.
Jan McDermott
Jan's advocate is doing a good job for her in trying to right this terrible wrong. The system that allowed this to happen to Jan, should now concentrate on putting it right in the shortest length of time. Will it?
Never give in never give up.
Pauline Ann Read