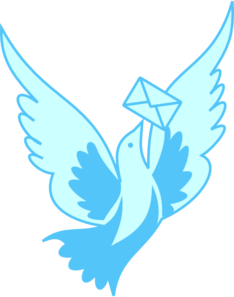 WITHOUT PREJUDICE
Kulaksiz 5 v Akfinans Bank – The Case of the Mysterious Email
Back in February 2013 this is what was happening.
"WITHOUT PREJUDICE
Quote from Akan Kursat in Cyprus Today: "What is of major importance is that the court said everything done by the bank when giving the mortgage was legal, and that the status quo should continue until the main case is concluded. The bank does not have any intention of selling the propery in any event and we are happy with the ruling."
So is he admitting that putting For Sale boards outside the villas was purely an 'intimidatory' act? How does he explain the Bank living in Pauline Read's house at weekends but having it registered at the Tapu in the name of Mustafer Guney a former Director of the BANK, at the same time as Ersin Tatar the current Minister of Finance was also a director.
The newspaper goes on to say. "In a statement on Thursday via the Lefkosa News Agency. Akfinans hailed a compromise agreement reached with Kulaksiz 5 homeowners Andrew and Joanne Clark, under which they had received their individual title deed. The statement thanked their "positive approach" and expressed the willingness of the bank to be helpful to those who want to come to a compromise and bring about a permanent solution based on good intentions".
I cannot resist the temptation to remind the readers what the road to hell is paved with.
Jo and Jel Clark are 20 years younger than the youngest of the remaining K5 victims. The only offer on the table when the bank last spoke with the remaining members of the K5 was minimum of £55,000 each, sugar coated with the offer of a 20 year mortgage. What the final deal for the Clark's was is a closely guarded secret.
source…comments section of NCFP"
Well Mr Kursat I would suggest you reign in your clients and tell them that putting FOR SALE boards outside pensioners' homes is not making the above statement very convincing.
As you have read only one couple, former members of the K5 litigation group, have settled with the bank and now we read in Cyprus Today dated 19th April 2014 of an email allegedly sent to Bob French in March 2006.
Let us hope there is no connection between the couple who did settle with the bank for an as yet undisclosed amount and the sudden existence of a questionable email. It is not known if the couple took a mortgage with the bank to purchase their villa back from the bank. I am not suggesting for one second there is a connection.
This case continues on the 14th/15th and 16th May and I suspect is still set to run and run.
Never give in never give up
Pauline Read