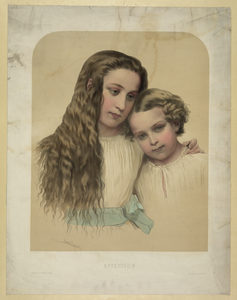 I love my sister and next week she is coming to visit me. My sister and I do not look alike but when we open our mouths, you would just know we are sisters. Our voices are so similar that if you were talking to either on the telephone you could be forgiven for mistaking us for each other.
My sister is the Queen of the one liners. I have written before of her stating quite positively that it is 'ten of one and half a dozen of the other'. We who know and love her cannot wait for the next gem. Hilda Baker paid her scriptwriters a fortune to come out with the sort of gems my sister produces on a daily basis and the lovely thing is, she has no idea that what she has just said is so funny.
Her last adventure though was worrying and extremely dangerous. Every time I had spoken to her recently on the 'phone she had been telling me how tired she was and she was feeling quite unwell. I was beginning to worry too because my sister is in remission from breast cancer.
Can you imagine my horror then when on the last but one occasion that I phoned her she explained that her son had visited here home that week and said 'hey Mom, I can smell gas'. He was so worried he called in a friend who is Corgi registered. Sure enough, there was a significant gas leak. The Gas Company was called and they immediately condemned her fire and disconnected the supply to her home. It turned out to be an expensive 'dice with death'. When it was explained to my sister that even the act of switching on the light could have caused a major explosion she was horrified. Of course, true to form, she could not resist remarking,' perhaps that is why my gas bill was so large.' As with fire, gas is a good servant but a deadly master.
Well as you can imagine, she is now feeling much better, the tiredness has gone and I am so looking forward to seeing her. Agile has the ear plugs and chauffeur uniform ready.
Monday 6th June should prove interesting when we leave home with her and with me wearing a black armband. I can imagine her saying, 'are we going to a funeral' and me replying 'no, to court'. I just know she will say, 'why has the Bank died?' and my reply being 'if only'. I shall send Agile and my sister off somewhere that morning because, if you can imagine this, she is even feistier than I am and I really do not think Girne District Court is ready for two of us.
Never give in, never give up.