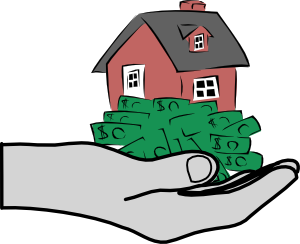 WITHOUT  PREJUDICE
Cyprus Law | Using UK Legal Cover to Fight TRNC Case
We have  discovered through a member that some UK insurance policies do contain legal cover which helps with litigation.  I have been making enquiries as to the feasibility of accessing this clause on your policy and making a claim, for those of you who still live in the UK and have UK insurance policies with such cover included in them.
Having spoken with experts on this subject and here is the information I have been given.
 "I was contacted in respect of you potentially raising a fighting fund through any of those affected using their legal expenses insurance.  This is insurance specifically for the purpose of legl disputes and can usually only be used to pay lawyers fees and the expenses relating to legal disputes or investigations.  Normally this type of insurance is attached to household insurance policies (occasionally it is attached to car insurance or credit card insurance but only rarely can this be used for general purposes.
Knowing very little about your circumstances and nothing of the 1400 others, I cannot give you advice.  However if your fellow potential claimants want to apply to their insurers (should they check their policies and find that they do have legal expenses insurance) they should do so without delay.  In most cases they can do this by telephone and follow that up in writing.  Most insurance companies will send out a claim form in response to a claim being notified.  I cannot tell you if the insurers will agree to provide cover for such a claim as it will depend on the specific wording of the insurance policy but it is probably worth a try in any event.  Particularly if you are looking to instruct a UK based barrister to look at the merits of the case.  If cover is agreed you can inform the insurance companies of the existence of the other insurance companies and they may agree to jointly cover the cost of the advice.  On that basis it would use up very little of each person's level of indemnity"
You cannot know until you approach your Insurers whether they will be amenable to you using this cover or even entertain such a claim.  However I would ask those of you who have such a policy to contact  your insurer and try. You have nothing to lose and as we all know the cost of obtaining justice in the TRNC is prohibitive, even more so for those who do not live here as the TRNC system insists on security of costs, which means you have to lodge a not insignificant sum with your TRNC Bank or the courts before you even start to fund actual legal proceedings.
For those of us who have no UK property and the need for such insurance, there seems to be no potential financial help available. Even if this avenue does not yield any help, we will have at least tried.