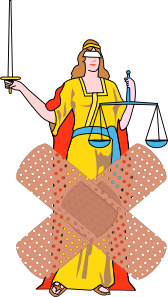 Today is I am 66 years old, going on 12. This time last year I was still reeling from the shock of having my villa sold out from under me, as was every other member of Kulaksiz 5. Little did I know what the oncoming year had in store for me. Little did I realise that I had it in me to become such a vociferous campaigner for the rights of all property victims. I thank God every day for giving me the strength to continue.
I had no idea that Akfinans Bank would stoop so low as to break in to my villa (30th July 2010) in such a cowardly way and then to try to run over my partner Agile, a nickname he earned by his being agile enough to jump out of the way. Seems strange that, although he has had that nickname less than a year, everyone now calls him by it. His name is really Chris and it is his birthday tomorrow. That again is perhaps a miracle because if he had not jumped out of the way, the consequences do not bear thinking about. Again I thank God. There is a set legal procedure for them to follow to gain an Eviction Order but it would seem the law is for other people to obey.
Twice I have read untrue things about myself in the Newspapers, In August 2010 it was reported by Akan Kurşat in Kibris Gazetesi, that I was a delusional woman who had already received £120,000 as awarded by the court and still expected to keep the villa. It is now one year and seven months since the Court Award was made and I have never received one penny. Not that Akan Kurşat was unaware of that at the time he wrote the article because I had told him in a face to face meeting exactly a week prior to the break in.
There was a long letter in Havadis accusing me of being a Propagandist who owned two villas with pools in the South. This letter was written by someone giving a name that could not be traced in the phone book or in the electoral roll here in the TRNC; such a hero and of course totally untrue.
I have been pseudo arrested, have had my laptop confiscated, been denied the Human Right to hold a peaceful vigil, managed to get one held eventually but denied the right to participate in the Vigil, and to make sure that I did not had a Secret Service policeman glued to my side threatening arrest me if I crossed the road to join the Vigil. I receive regular phone calls from the Secret Service police.
All property victims, not least of all Kulaksiz 5, are having to dig deep into what little savings they have to attempt to get Justice here in the TRNC. The Advocates here value their services very highly and charge accordingly, even though we are told they have no duty of care.
Imagine then how angry it makes me to read that Asil Nadir is to receive Legal Aid in the U.K. to fight for Justice. I have no problem with Asil Nadir, I admire him for going back to the U.K. to prove his innocence. I do however have a problem with innocent people who have been conned by the system here having to dig deep, beg and borrow, to fund their quest for Justice from a system that helped to put them into the situation they are in. With regard to Mr Nadir, I do not think he should be facing trial. I think the U.S. system where the alleged crime is no longer able to be prosecuted after a certain time period makes sense. The Statute of Limitations, as I understand, applies to all crimes except murder. This makes sense, how can it be in the public interest to pursue Mr Nadir. I know the time is a little under the Statute of Limitations but when does the pursuit of Justice become a Vendetta?
The Government here should show some humanity and intervene to help the victims of the Property Scam. They should show that they are no longer prepared to sit back and watch the legal system prevaricate and drain the victims of whatever little money they have left. It is not right, it is not fair and it is not justice.
If you agree with me but have not yet joined the Stop the Blackmail on North Cyprus Facebook group and/or sign the petition, please do so. Over 500 like-minded people have already joined the group. There is strength in numbers.
Never give up, never give in.