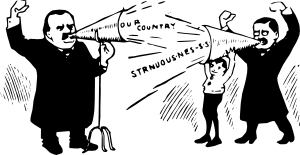 WITHOUT PREJUDICE
North Cyprus Property | "This is Your Country Too"
"This is your country too," famous words from Mr Eroglu before he was elected. The important words: 'before he was elected'.
After he was elected what did the ex-pats get as a result of that promise. Rhetorical question, we all know the answer, same old same old. I suppose the fact that the majority of them do not have a vote was a factor in that broken promises. He even promised to guarantee title deeds very publicly. What happened to that promise? Same answer, when elected, flushed with success, his promises to those with no vote went down the pan. What he did not remember is that some of the victims and their families do have a vote and demand better.
Where have all the promises gone?
Long time passing
Where have all the promises gone?
Long time ago
Where have all the promises gone?
Politicians broke them every one
When will they ever learn?
When will they ever learn?
It is sad but true, ex-pats and even domestic victims are worse off now under the government from whom so much was expected as they were under Mr Talat's government. Since even if there is a change of government at the next election, the same promises will be made during the election campaign and broken just as easily by those making them.
Why then is this even being written? Because even though to live in hope more than expectation, let it be hoped that there is amongst the politicians a a man of vision, a man who can see that the way forward is through putting right the problems that hold the Construction Industry back. In doing so he will also be renewing confidence in north Cyprus as a whole, that to recover, rebuild and renew north Cyprus is the only way forward.
Those who chose north Cyprus as a place to live, a place to retire came voluntarily with hope, with dreams and with money. The ordinary, hard working Turkish Cypriots can see that and want the hopes and dreams of the visitors to be renewed because they know that through that happening, their own hopes and dreams will flourish. Why then, oh why, are the few hard core and corrupt allowed to spoil it for the majority by being interested only in their money.
Power to the people
Citizen Smith