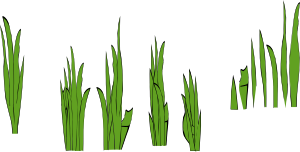 WITHOUT PREJUDICE
Cyprus News | Grass is Greener on the Other Side
One has to be very careful what one says about the Banking system in north Cyprus lest one should fall foul of Bank Law 39/2001. With this is mind, I would just remind potential investors that this law exists and had that which has happened in the south, happened in the north, talking about would have to be done extremely carefully.
So here we have Mr Tatar, Finance Minister in north Cyprus being somewhat complacent for does he not remember why Bank Law 39/2001 became necessary? He personally has a history with a famous Company collapse in the UK, Polly Peck. Before entering Parliament he was a Director of Akfinans Bank Limited.
As far as I am aware the Banking Industry in the TRNC is healthy and robust. However it must be remembered both north and south of the border there are still many unresolved property issues that parted the unwary from their life's savings.
Ex-pats in South considering TRNC investment
The Finance Minister, Ersin Tatar announced yesterday that the surprise tax on Greek Cypriot bank depositors amounted to four times the TRNC budget and that many British ex-pats living in South Cyprus, were now looking to open bank accounts in the north.
Tatar called the near 10% tax on depositors a 'wealth slap' and said that the economy in the south had collapsed. He felt that measures were not taken when required and the recession had only just started. He added that ex–President Christofias had taken populist measures and had surrendered to the unions.
When asked by a reporter if a similar situation could be encountered in North Cyprus, Tatar said that it was absolutely impossible. He then pointed out that over the past two days there had been many account opening inquiries from British people living in the south.
Tatar continued that the 'wealth slap' would impact on the British and Russian deposits in Cypriot banks and that this would stop the flow of money to the south, including money laundering. He explained that under EU rules, only 10,000 Euros can be carried in cash, any larger amounts needed to be transferred through a bank.
By LGC News
Whatever the investors in south Cyprus decide, I wish them success with their choices.
Pandora S Box