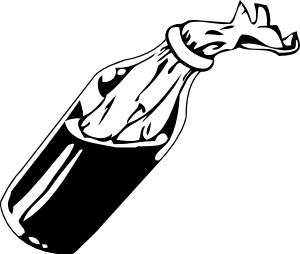 This snippet from the Aljazeera website shows how Turks stood up to rioters in Dalston in London and showed how a united community deals with them:
"The turning point for Dalston, a generally low-income district of the capital that is home to a significant ethnic Turkish population, came at around 11pm on Monday. As looting and violence terrorised swathes of the city, the shopkeepers of Dalston decided they had had enough.
I arrived in Dalston minutes earlier to check out reports of a bus being set alight by a gang of youths who then went on the rampage, attacking shops and restaurants along one of the district's main roads. The reports appeared accurate; police were already cordoning off the burned vehicle.
Members of the local Turkish community, who had poured onto the streets in the wake of the violence, were reluctant to talk to journalists on the record about what had just happened. But as anger boiled to the surface, some recounted making a stand against the gang of attackers.
Then came the real action.
As I stood among the milling Turks, the gang returned, brazenly strolling through the crowds. Insults were exchanged then, after a bizarre interlude in which one of the gang members offered to shake hands with a few bemused locals, they walked off.
Turks in control
The street suddenly exploded into life. Scores of Turkish men, many carrying makeshift weapons, began giving chase, their whoops and shouts only just drowned out by the sounds of police vehicles, sirens blaring, driving over debris scattered in the road.
It was hard to see what happened next. Wary of getting caught up in any violence, I hung back. Police were on the scene, but it seemed the Turks were in control of the situation. Minutes later, as many came trickling back, the shopkeepers claimed victory.
"The Turks kick them out of the scene, bruv," one shouted. "That's it. All done." Overhead, people shouted down from apartment windows: "You guys are heroes." Certainly, for all the trouble seen that night, the area seemed safer than other volatile districts I also visited.
Fast forward to Tuesday night and the sidewalks of Dalston's Kingsland High Street were again teeming with Turkish men, some carrying sticks that could be used as weapons. Police, highly visible elsewhere across the city, were keeping a low profile (one armoured police convoy was applauded as it passed through the road shortly after 11pm).
Unlike many high streets in the capital, where businesses brought down the shutters in the early afternoon to minimise the risk of looting, many of the the restaurants and shops in Dalston were defiantly open.
Although Dalston appears to have stood alone in its resistance to the gangs on Monday, there were reports that other districts had on Tuesday begun following the Turks' lead."
Read more at http://english.aljazeera.net/news/europe/2011/08/201181042453833564.html