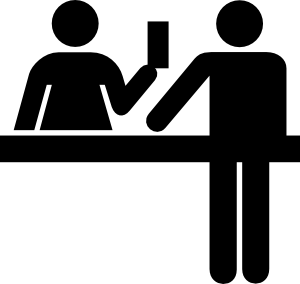 WITHOUT PREJUDICE
North Cyprus Property – Guidelines When Purchasing
This general advice to potential purchasers/renters in north Cyprus is produced by MNCB/BRS. It is excellent although I would like to add a couple of points.
A Chartered Surveyor is not a Structural Engineer, so where they refer to a surveyor, my advice would be engage the services of a Structural Engineer, preferably of Turkish Cypriot origin because if it ever comes to a court case, he will be a credible accepted witness. A lot of the problems in a build in north Cyprus are of a structural nature and why pay two sets of fees?
The difference between a 'wise' purchaser and a 'sorry' one can often be plain old 'dumb ass luck', since both may have followed the correct procedure. Yes there are those who rely on the honesty of the people they are dealing with, but I would say these are in the minority.
Since many of the victims are Turkish Cypriot, I would say the guidance notes apply to anyone buying in north Cyprus.
"TRNC Property Guidance Notes | for Expatriates – June 2013
Introduction/Summary
1) Historical Problems
2) Signs of Improvement
3) Existing Problems
4) Thinking of Buying or Renting Property in the TRNC
5) The Legal Processes in the TRNC
6) Buying property in the TRNC
7) Help for Groups with Estate wide Problems
8) Help Available to BRS Members
9) If you have an existing property problem
10) Improving Expatriate Property Rights
11) Some DIY Approaches to Solving problems.
Introduction/Summary
MNCB or BRS do not give specific legal advice, but the most important thing is that all should consult those who can help them. MNCB, BRS, HBPG, or a good qualified Surveyor, Mediator or Advocate, and then decide on the best approach for them.
Recently ECHR Judgements and TRNC Government easing of restrictions for expatriates buying property have made it simpler and more secure but buyers still need to beware of pitfalls.
Buying a property is a substantial investment for most people so it pays to do research and be careful before making a commitment. Buying property anywhere can be hazardous, buying property in the TRNC can be particularly hazardous.
There are thousands of people who have successfully bought, sold or rented property in the TRNC, but there are also thousands who have encountered great difficulties. You are advised to read these guidelines and consult qualified experts before making any commitment.
Consumer protection laws, duty of care and ethical property buying procedures that are taken for granted in the UK and in Northern Europe do not exist in the TRNC. Buyers need to take note of this and beware of anyone who advises differently.
The fight for expatriate rights has been taken up by some and great progress is being made. We applaud groups such as Kulaksiz 5, Harmony Homes, Olympus Homes, supported by MNCB & BRS, who have fought vigorously for their human rights in the TRNC Courts represented by Boyra Law, they are making a big difference for all homebuyers. Other groups have now been motivated to join this important campaign.
There is a lot of experience and some sound advice available free but the only people who can decide on the best individual action are the property owners or prospective buyers' themselves. These guidelines are updated periodically.
In most cases doing nothing will definitely mean they will lose out on what they thought they had bought. At the same time they should not rush in to spend a lot of money in trying to buy property or solve problems arising without seeking some sound free advice first.
1) Historical Problems
The days of threats of litigation from former Greek owners of exchange title land seem behind us. The TRNC IPC (Immovable Property Commission) decisions on compensation rather than re-possession have now been upheld by the ECHR. The ECHR have recognised the equity of IPC decisions and fair level of compensation, this also allows present occupants of land the prime ownership rights. Greek Cypriots appear to be now using this IPC route and avoiding confrontation with new owners.
There is perhaps still a question mark about the long term funding of the IPC, with rumours of the new property owners being tapped for a share of any settlement, but nothing has surfaced to date.
Historically local problems include: property being sold more than once, the building not completed although paid for, no right of way access to property bought, no water or electricity connections, poor foundations and bad building practice, and land thought to have been bought being mortgaged or charged before, during or after you have bought it and without your knowledge.
Having thought they had got to the end of the road some buyers then find they have been refused "Permission to Purchase" (PTP) by the Government, or are refused transfer of title until builders taxes are paid, some discover at the end that planning permission has not been granted for their houses, sometime the landlord has demanded extra thousands of pounds to sign over the land title deeds on completion. These are just some of the hazards that have been encountered.
So buyers need to beware. Although house purchase is a lot safer than it was, we still recommend you use the experienced advice suggested below for optimum security.
2) Signs of Improvement
MNCB & BRS working with other like-minded groups such as the House Buyers Pressure Group (HBPG) have attempted to bring influence to bear on the TRNC Government to Legislate better protection for expatriate property buyers. This is a slow process, there has been some success and more safeguards are now available to new buyers. These new safeguards are encouraging.
The experience of the HBPG shows that usually PTP processes will be faster if progressed personally through the government offices. Do be aware that some Advocates who apply for PTP's do not progress individual applications once submitted, and may add costs if they are willing to do so. This lack of progressing frequently explains the delay in waiting for a PTP. If the PTP application is individually progressed, it is now generally granted in months rather than years.
If you have had your Advocate complete a land search and registered your buying contract within 21 days with the District Land Office (DLO) you should have security of title. If you register your contract no mortgage charges can then be attached to your property without you having notice and a chance to object. HBPG or your Advocate can advise you on these extra processes.
This new legislation's effectiveness has not yet been tested in the courts. So be aware that your protection is not complete. If for example your builder goes bankrupt before completion you are exposed, this could happen anywhere. So be very wary about buying any property off plan that involves payments ahead of works being completed. Make sure you chose a reputable builder and use a reliable qualified surveyor to advise you on structural integrity and when to release phased payments. It costs a little extra but these safeguards are vital if you are not to be disappointed.
3) Existing Problems
For those with existing problems due to historical flaws in the legal process, to date, all representations to the TRNC Government to retrospectively amend the Law have fallen on deaf ears. From the very highest level verbal promises have been made to buyers that ownership of ex-patriate houses are safe and that evictions will be stayed. However, the reality is that little has been formally done to solve these historical problems yet. Some Eviction legal processes are stayed whilst others are still continuing, this is due to historical flaws in the contract and property buying processes.
The TRNC Government have contended it's a matter for the Courts to decide. As promises made by Government have not been fulfilled, it does seem that pressure from vested interests have prevented the TRNC Government from clearing things up in favour of the hapless property victims. This has resulted a in a very depressed TRNC property market, a dramatic downturn in the economy and a large number of legal disputes plus a rise in the number of applications from buyers seeking justice from the European Court of Human Rights (ECHR).
Although historical problems still persist, on the positive side the ECHR have upheld recent TRNC Immovable Property Commissions (IPC) decisions. So the threat of legal action on former Greek Cypriot owned land seems to have abated. Encouraging too, is the TRNC Appeal Courts recent Judgements relating to Harmony Homes and Kulaksiz 5 developments. These Judgements have upheld TRNC Mortgage Law 11/78, which puts the onus on the mortgagee (Bank) to do a thorough search before granting a mortgage, and recognises contracted home buyers' rights to be heard when they precede a mortgage. Some of these judgements are being appealed by the Banks in question, so at the time of writing its not yet clear what the final outcome will be.
4) Thinking of Buying or Renting Property in the TRNC
BRS does not give specific legal advice on any particular property transaction or problem other than to say that you should not rush into any purchase. You should take time to consult widely and acquaint yourself with the property buying procedure in TRNC. Buying processes are very different from theUK, so you should do thorough research before agreeing to any purchase. It is wise to rent for while before you buy.
Generally property buying in the TRNC is much safer than it was. However; to the unwary, the TRNC can be a property buying minefield, there are thousands of people who wanted to buy a dream villa or flat to only end up with a nightmare. There are also many who have had their dreams fulfilled. The latter's success is not just luck, but usually by following trusted advice and buying wisely. Try to make sure you join the wiser buyers rather than the sorry ones. These notes will help point you in the right direction. As a general rule beware, those selling property or related services are frequently good on promises and taking money up front, but not so good in delivery on those promises.
Be aware that there is much more property for sale throughout the Mediterranean region than there are buyers, so you can strike a good buying deal but do not plan to make a quick profit on your house re-sale. Making a profit is the exception these days. So only buy if you intend to enjoy living or holidaying in your property rather than profiting from it.
Marian Stokes of the House Buyers Pressure Group (HBPG) has great experience in this area, and is of the opinion that employing a Advocate/Solicitor is not necessary for successful property purchase in the TRNC. HBPG, in her view, can provide all the support necessary to achieve a successful buying result and at the time of writing their services are free.
5) The Legal Processes in the TRNC
Buying property in the TRNC is very different from the UK. In the UK we usually deal with firms of Solicitors who have specialists in various aspects of Law, for example, Property Conveyancing, Commercial Law, Litigation, Family Law, Copyright Law, Probate etc. In the UK Solicitors take responsibility for the buying process on your behalf, if they make a mistake you will be compensated through their compulsory Law Society insurance.
What we know as a Solicitor in the UK is called an Advocate in the TRNC; there are many other differences too. In the TRNC the Advocate usually covers all aspects of TRNC law as well as doubling up as a Barrister. So please do be mindful that TRNC Advocates are not usually experts in any particular field of law. Few employ specialists in property conveyancing. Early mistakes or obscure legal processes tend to lead to more disputes and can result in endless Court time to resolve matters. This can cost you dearly so it's best to get it right at the beginning.
If you do opt for the Advocate route in making your property purchase, be aware that the lawyer may be retained by the company you are buying from. Be mindful your TRNC Advocate is not bound by the same ethical rules or monitored by "The Law Society" in the same way as in theUK. Advocates rarely give a comprehensive "duty of care" to clients, a care level that clients would have a right to expect in theUK. In the case of things going wrong, Advocates in TRNC can use the excuse that clients did not instruct them specifically on covering that item. Rarely are TRNC Advocates called to account if they do not adequately cover client safeguards. Choosing a reliable Advocate could be the most important decision you make.
Should you choose the Advocate route, be sure the Advocate you choose has a very clear written brief from you and does not have any "conflict of interest", such as also working for the lender, estate agent, seller, landowner or builder you are buying the property from. Some Advocates do not see the need to declare a "conflict of interest" to a potential client. You need to clarify this yourself and get it in writing. If there could be a conflict, then that is an "alarm bell" and you are well advised to go elsewhere.
6) Buying property in the TRNC
Generally whether buying with HBPG, Surveyor or Advocate help, it is much safer to buy a completed property with title deeds, and all services connected, including access roads, water, electricity and telephone etc.
If you cannot buy a completed property, secure the land title with full access to your proposed home first, HBPG, or your Advocate will advise you how to do this, and only then appoint a qualified reputable qualified architect and/or surveyor to progress works against phased payments. It is recommended that you only pay after the phases are completed. Paying up front is very risky in TRNC. Make sure it is clear from the beginning just who is responsible for paying which taxes that will be due to the Government on completion, otherwise you may end up paying the lot yourself. In fact if the builder goes broke you will have to pay all taxes before getting the Title (freehold) into your name, to date the TRNC Government has given no quarter on Taxes. You should ask your Surveyor, Advocate or aide to advise you on the safest way to safeguard you against these eventualities.
If you are renting make sure you have a formal contract agreed by your Advocate or aide which details the maximum rent and period, and who is responsible for which repairs and taxes, or you may end up having to pay for the lot.
7) Help for Groups with Estate wide Problems
The fight for expatriate rights has been taken up by some and great progress is being made. We applaud groups such as Kulaksiz 5, Harmony Homes, Olympus Homes, supported by MNCB & BRS, who have fought vigorously for their human rights in the TRNC Courts represented by Boyra Law. They are making a big difference for all homebuyers. Many other groups and individuals have now been motivated to join this important campaign for Human & Property Rights..
Many Groups or Estates have a problem in common. In our experience more and quicker progress can be made if the group acts collectively. Being fragmented usually makes the problems worse, the suffering longer and the solution less likely. So before starting any action every effort should be made to bring people together. Sometimes groups find this extremely difficult and competing sub-groups or individuals have difficulty in working together. MNCB & BRS may be able to help.
Others should now be encouraged to take heed and action. MNCB & BRS can help by having access to a wide cross section of people dedicated to finding solutions to apparently intractable property problems. MNCB services are free. Should you be part of a group that needs to take collective action MNCB can be introduced as a means of attempting mediation across the different factions. If these divisive issues can be resolved quickly and a collective action plan developed there is more hope of a positive result in a more reasonable time scale.
Should you be part of such a group and there is some willingness for the majority to progress towards a solution. MNCB may be able to mediate and help your group develop a way ahead. No guarantees but certainly worth the effort.
8) Help Available to BRS Members
MNBC & BRS would recommend to potential buyers or renters that before making any commitment the first step they should take is to:
Visit House Buyers Pressure Group (HBPG) surgery held on Tuesdays between 12 and 3pm at the Pia Bella Hotel, Girne or visit their web site at www.hbpg-trnc.net. Marian Stokes has invaluable experience and a long track record of helping people.
9) If you have an existing property problem
The problems arising from historically flawed laws & legal processes, disputes and bankruptcies have created thousands of victims, principally expatriate, but including many Cypriots, involving losses of hundreds of million pounds to these buyers and/or dispossession of what seemed legally bought property.
These problems usually result from unscrupulous exploiting "elasticity" or flaws in law, or from bypassing key elements of Property and Contract laws and processes. Some involved in the TRNC building industry have adopted, by normal contract & banking standards, unethical practices to the cost of home buyers. There are also many examples of developers' bankruptcies and shoddy workmanship.
The Kulaksiz 5 (K5) case is an example of the "stealth" mortgage. The story is illustrated in a DVD "A Few North Cyprus Banks-Behaving-Badly". The DVD is available locally from DVD shops, from YouTube, from a link from BRS web site, and from a link on MNCB web site www.mncb2011.com. The documentary highlights the specific problem of "stealth" mortgages where unethical lenders may avoid certain processes of law or European ethical banking practice in order to repossess property sold to unwitting buyers. The victims featured in the DVD have made well over 100 Court appearances but still had a threat of eviction from Lower Court Judgements. TheAppeal Court has stayed their evictions and returned the case to theLower Court. Hearings are still going on. In the meantime the Bank has erected "For Sale" notices in front of their house before the legal processes have been completed. All apparently perfectly legal under TRNC Law.
Meanwhile out of sheer frustration with the whole process In the TRNC the K5 Group case has been referred to the ECHR too. The final outcome of the K5 case and similar cases will have an important bearing on many in a similar position.
However; as mentioned earlier, more encouraging has been the recent view of theTRNC Appeal Court. On September 2012 theAppeal Courtheard applications from Harmony Estate and an Appeal from Kulaksiz 5. TheAppeal Courtfound breaches in Law & Land Registry Office procedures and stayed theLower Courtdecisions against K5 house buyers and directed retrial with the house buyers being able to plead their case for the first time.
Many other property buyers with problems have become so frustrated by the lack of action and any attempt to clarify by the TRNC Government, plus long Court delays, that there are now at least 16 cases, involving over 200 owners, referred to the European Court of Human Rights (ECHR) in pursuit of Human Rights justice that they feel is being denied them in the TRNC.
10) Improving Expatriate Property Rights
MNCB, BRS & HBPG with some International and Local Lawyer support are continuing to work to influence Government in an effort to clarify Property and Contract law to make it more transparent and buyer protective. It's a step by step process.
Much of the progress obtained to date comes from expatriate groups and individuals who with their Lawyers have bravely stood up for their rights in the TRNC Courts. Despite many setbacks in the TRNC Lower Courts the Appeal Court has given those demanding to be heard and recognition of their human rights encouragement by overturning or referring back earlier decisions. MNCB & BRS support all these initiatives.
They are signs that the TRNC legal profession, in some quarters, is now recognising TRNC Mortgage Law 11/78 and implied contract liabilities of mortgagee Banks, landlords & developers to house buyers. If this continues it will gradually bring the TRNC into line with international Property & Human Rights as interpreted by the ECHR.
If the TRNC Courts do recognise expatriate human rights there will be no need to continue action through the ECHR.
11) Some Approaches to Solving problems.
TRNC property problems are numerous, varied and some complex. In addition to shortcomings in the TRNC Law, many problems are due to bankruptcies and contract breaches. Solutions to them require a lot of patience, negotiation and frequently more money needs to be paid by the buyer to get a settlement.
MNCB-BRS do not recommend any one particular approach as it depends on your particular circumstances and on the advice you consider most appropriate to your case. HBPG a Surveyor/Mediator, or, if you are considering Court action, an independent Advocate. The main approaches include:
1) Negotiation or mediation is usually recommended. If you can reach financial agreement, it's quicker and often the best value solution. Yes, it is likely to cost you, but paying up to an extra £10-15,000 against losing a £90,000 property makes financial sense in spite of the apparent injustice.
2) The victim can vigorously defend ownership rights in civil courts. This can be expensive, for you may not always be awarded costs, but get HSBG or a good lawyer to advise you if this is the route for you. Boyralaw Advocates have been very active in this area. Recent representations from Boyralaw to the TRNC High Court have been more encouraging, but the position is still not clear.
3) The victim can petition the Attorney General to initiate Criminal investigations. It is difficult to prove illegality in the TRNC. If you think something clearly illegal has been done, this costs nothing but takes time in preparation. HBPG can possibly help you prepare a case. If a criminal offence is proved you will win your civil case, but if the perpetrator is bankrupt you will not get any damages. However, you could end up with keeping possession of the property. We are not aware of anyone being successful yet.
4) The victim can claim Civil Damages due to contract breaches in Court. This can cost you if you lose, so consult HBPG or your lawyer and make sure that you have a good case and you are not suing someone who is broke. If your fellow litigant is bankrupt don't even consider it, it will end up costing you money to win nothing. Several have been successful with this route. Do chose your Lawyer carefully.
5) The victim can petition the TRNC Government. MNCB, HBPG and various groups have done this to date with little to show. The TRNC Government will make sympathetic noises but the banking lobby (and their friends) is a very powerful group against improving buyers' rights. As most victims do not have a vote in the TRNC there appears to be no local political incentive for Government to do anything. The fact that the housing market has been all but destroyed, the TRNC has a bad reputation internationally, and that they lose revenue in taxes as a result, doesn't seem as important as the local lobbying pressures on them.
6) The victim can petition the Turkish Ambassador. This has been done to successive Ambassadors, and they have all been sympathetic with homeowners, but they have all taken the view that this is a problem for the domestic TRNC Government. A similar response has been given by the British High Commission whose hands are tied by the fact that the TRNC is not an internationally recognised State.
7) The victim and representative groups can try to motivate the Turkish-speaking Press and Public, including mainlandTurkey. This is a continuing process and in spite of great odds a great deal has been achieved by HBPG, MNCB and other campaigning groups. However a lot of the TRNC Turkish speaking press including the English language Cyprus Today are muted by various threats of legal action from the offending Banks. There are draconian laws to protect Banks in the TRNC but it appears the TRNC Government does not think property buying victims deserve equivalent protection.
8) The victim can petition Turkish Government Direct. This action is being considered by some groups but at early stage. Unless there is a TRNC solution, It is expected that the ECHR will eventually pressureTurkeyto intervene and clear up the property mess.
9) Pursue an ECHR application: As stated earlier at least 16 groups have already applied to the ECHR as they had thought that an equitable domestic solution is unlikely. Normally the ECHR require domestic remedies to be exhausted first. If many more apply this could be significant in building up momentum for change and pressureTurkey to ultimately intervene."
Pauline Read